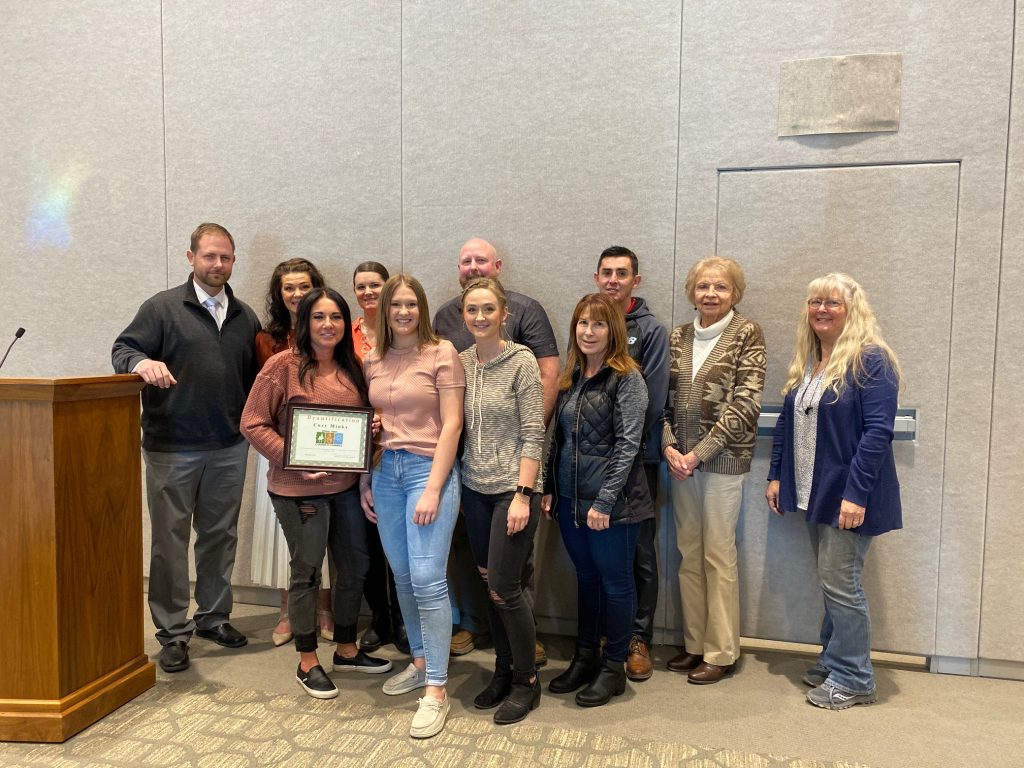 In July of 2021, Laci and Jared Simper purchased a locally owned quilt store known as Quilted Hens. Laci decided the best way to make it her own, was to change the name to Cozy Minky Company.
After a short few months and large amounts of custom orders, Cozy Minky needed a change!
In October of 2021, Jared and Laci purchased the old Wood Auto shop at 1378 East Highway 40 for the potential of growing the business bigger and better!
For 5 months, from early mornings to very late nights, Jared and his father worked endless hours remodeling the building. When completed, they had built a beautiful space for Cozy Minky Co to become a very successful business!
The Public Relations Committee of the Vernal Area Chamber of Commerce is pleased to present the Beautification Award to Cozy Minky for the attractive business they have created on Highway 40.