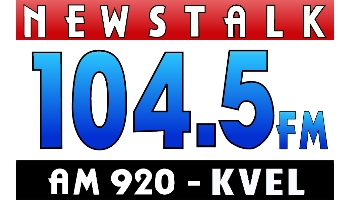 104.5 FM & 920AM
The Region's Information Powerhouse
With a full-time local news director and correspondents, KVEL provides the region's only daily source of local and regional news.
The nation's best rated talk show hosts including Glenn Beck, Sean Hannity, Mark Levin, Dan Bongino, and others, coupled with local community features, promote active listening and exceptional branding opportunities for advertisers.
Newstalk KVEL is a Utah Jazz affilliate and provides play-by-play sports coverage for local teams.
Primary Target Audience:
Adults 35+
60/40 Male/Female Composition
Advertise on KVEL
Radio is one of the most effective ways to reach a local audience for businesses of all shapes and sizes.
Let us craft a customized strategy for promoting your brand or business throughout the region.
Demographics: Contact us for more information.
Audience: Contact us for more information.
Interests: Contact us for more information.
KVEL Programming Line-Up
Updated 10-14-2022
Monday-Friday
Midnight-3am: Coast to Coast (Premiere)
3am-4am: Mike Gallagher(SRN)
4am-7am: Hugh Hewitt(SRN)
7am-10am: Glenn Beck(Premier)
10am – 1pm: Clay & Buck(Premiere)
1pm-4pm: Sean Hannity(Premiere)
4pm-7pm: Dan Bongino (Westwood One)
7pm-10pm: Mark Levin (Westwood One)
10pm-11pm: Denis Prager (SRN)
11pm-Midnight: Coast to Coast (Premiere)
SRN Net NEWS Monday-Sunday
6am-8pm Monday-Sunday: 5 Minutes at the top of every hour.
Local News: 6:30am, 7:30am, 8:30am, 9:30am, 10:30am, 12:30am, 2:30pm, 4:30pm, 5:30pm, 7:30pm.
Saturday
Midnight-4am: Coast to Coast (Premiere)
4am-7am: Best of Mike Gallagher(SRN)
7am-8am: Best of Dennis Prager(SRN)
8am – 11am: Sean Hannity Encore(Premiere)
11am-1pm: Best of Dan Bongino(Westwood One)
1pm-4pm: Best of Charlie Kirk (SRN)
4pm – 7pm: Best of Ben Shapiro (Westwood One)
7pm-8pm: Best of Dennis Prager (SRN)
8pm-11pm: Best of Mike Gallagher (SRN)
11pm-Midnight: Coast to Coast (Premiere)
Sunday
Midnight-4am: Coast to Coast (Premiere)
4am-7am: Best of Charlie Kirk(SRN)
7am-10am: Dirt Docter(SRN)
10am – 1pm: Best of Dennis Prager(SRN)
1pm-4pm: Best of Dan Bongino(Westwood One)
4pm-6pm: Best of Dan Bongino(Westwood One
6pm-9pm: Armed America Radio (SRN)
9pm-11pm: Best of Denis Prager (SRN)
11pm-Midnight: Coast to Coast (Premiere)